Swim Team: Tiffin TIDAL WAVES

The Tidal Waves focus on development, endurance, and technique. Be part of a supportive team, get faster and be stronger!
Season: September 6-Mid March
Time: 5-6:30pm
All swimmers must have an active membership with the Tiffin YMCA to be a member of the TCY Swim Team. Parent/Guardian Meeting: August 22 at 5:00pm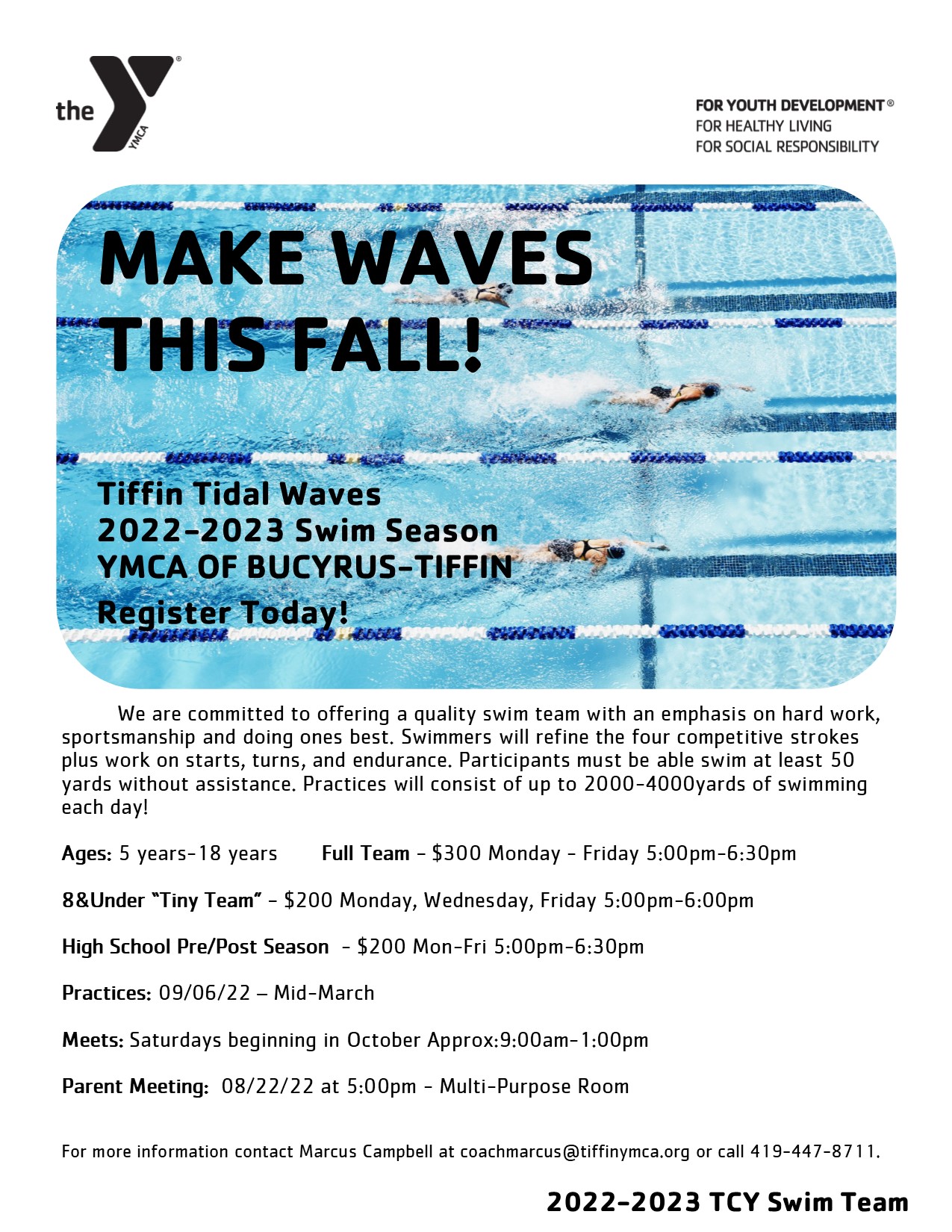 For more information please email Coach Marcus - CoachMarcus@tiffinymca.org or call (419) 447-8711

*Swim Team Information Packet is available at the Membership Desk at the YMCA
Private Swim Lessons
Swimming is an important life skill, and private swimming lessons at the Y is a wonderful way to empower yourself or your child! Private and semi-private lessons are great options for swimmers looking to catch up or get ahead in their swimming skills.
Private Lessons:
(1 student with ONE instructor)
*All lessons are 30 minutes.
Single Lesson= $25(M)$35(R)$45(PP)
Card of 4 Lessons=$70(M)$90(R)$110(PP)
Semi-Private Lessons:
(2 students at the same level with ONE instructor)
*All lessons are 30 minutes and priced per student.
Single Lesson= $20(M)$30(R)$40(PP)
Card of 4 Lessons=$50(M)$65(R)$80(PP)